Flutter's HQ building at Belfield Office Park in Clonskeagh reached €97.5 million
With Ireland possibly the only country in Europe to avoid going into recession, there remains a good level of demand in the Irish property investment market from a variety of investor types and nationalities
Sean O'Neill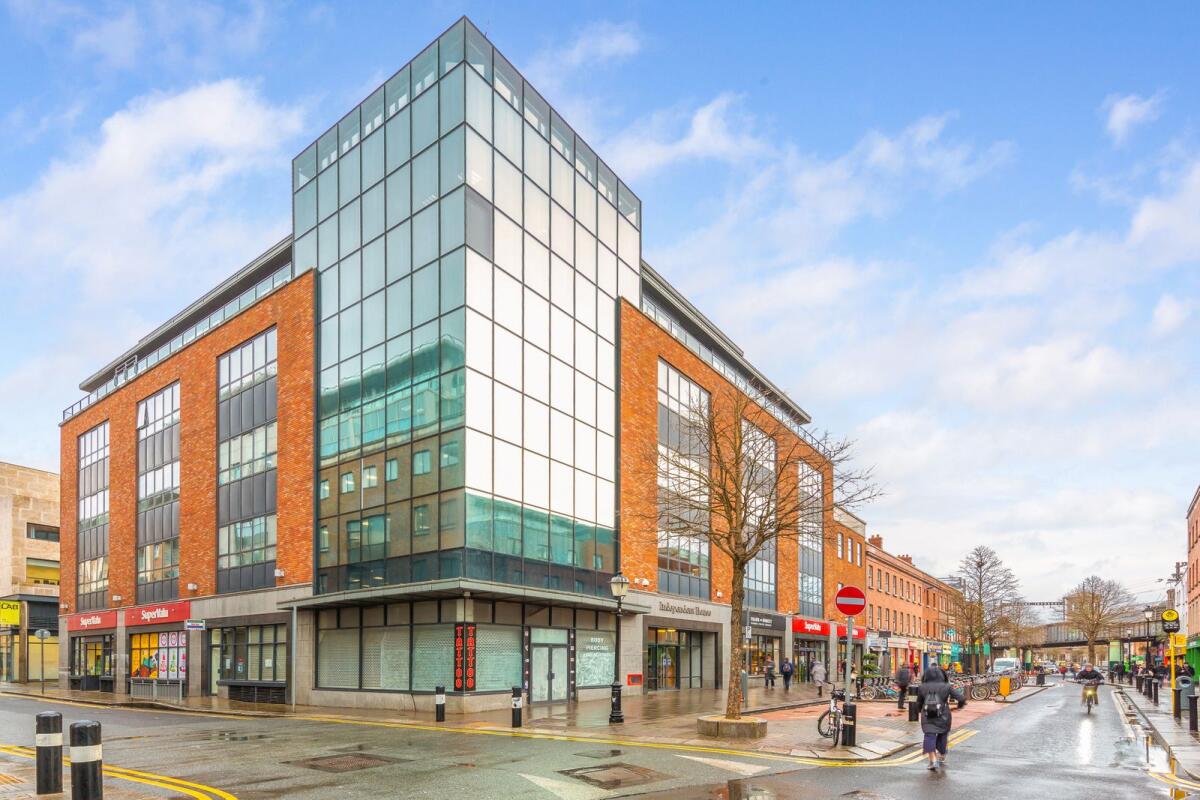 Independent House Talbot Street, Dublin, reached €36.5 million
Property is traditionally seen as an inflation hedge. Cash investors witnessing their money being eroded by inflation accounted for more than two-thirds of all deals by the end of Q3. We believe Q4 is likely to be almost totally dominated by these investors.
There are two cohorts of cash investors, those seeking wealth protection and those seeking yield, each pursuing investments with very different attributes.
Last year we were dealing with negative interest rates and a 10-year bond yield of 0.25 per cent. The 10-year bond rate is now at 2.27 per cent, with margins of a further 2/3 per cent bringing the all-in cost of debt to 4-5 per cent.
The significant increases in the cost of debt and indeed the lack of finance has had a significant impact on the prices debt-backed investors can pay.
Each sector of the market has been affected in different ways.
The PRS sector has again proven to be the most popular. The downturn in the tech sector may see rents at the higher end of the market level out; however, overall the shortage of housing is likely to continue to drive demand.
Uncertainty around deliverability and timing has seen pre-construction deals stall. Existing income-producing investments are likely to be much in demand as focus shifts to the certainty of income that these provide.
Following Covid-19 the perceived risk to the office market was how remote working might impact demand. Overall, this didn't have a significant impact; however, the slowdown in the tech sector will release supply to the market. The full impact has yet to be seen.
Point Square, Dublin, sold for €85 million this year
From an investor viewpoint, solid income, sustainable rents and attractive ESG credentials are key – with the latter becoming more and more important in investment decisions. Such investments are in short supply.
The logistics sector has had a very good run; having commanded levels of just 2-4 per cent of market share for a number of years, it is now up to circa 10 per cent. Funds are keen to increase their exposure to this sector, but again investment supply is limited.
In terms of retail it is generally accepted that the shopping centre market has bottomed out, with yields of 8-10 per cent attracting high net worth private investors. Those sold during the year included Gorey SC (€9.35 million), Corrib Galway (€18.25 million), City Square Waterford (€18 million), Ashbourne (€13 million) and Point Square (€85 million).
Others currently under offer include: Douglas Village, Cork; Marshes SC Dundalk; Carlow SC, and Scotch Hall, Drogheda. The Harcourt Developments portfolio comprising six centres are also under offer – all found buyers and had a strong number of bidders chasing each one.
In contrast, investors remain cautious about High Street retail, with a number of lettings taking place recently on Grafton Street. This may change in 2023 as rental values become more certain.
We are now seeing very different investor cohorts in the market with very different agendas.
The Irish economy remains an attractive destination for investment. Overseas funds and high net worth Irish investors are continuing to deploy cash. Debt backed and opportunity funds are waiting for 2023 with interest, but those with cash are taking the opportunity to invest now.
Sean O'Neill is a director and co-owner of TWM